With the Academy Awards on Sunday, those who watched the evening saw more than glittering dresses, tears of joy, and faces of disappointment. If you tuned in for a bit of the ceremony, you also saw the host, Jimmy Kimmel, work to make hours of awards and speeches (which, let's face it, can be quite mundane) an engaging event for those present.
With bags of candy dropping from the ceiling, to quipping with Matt Damon, and parading a group of tourists through the front row of the Dolby Theatre to fawn over nominees like Meryl Streep and Denzel Washington, Kimmel used these tactics to keep the event interactive. But for those who watched from the comfort of their couches, would you say the audience was engaged? Were there some stars more engaged than others? How could you tell?

Engagement, whether it's in the exam room or at the Academy Awards, can be a tricky subject. Even just the basic concept of what defines engagement isn't consistent across research. We display engagement in different ways and what's to say an aisle dancing Justin Timberlake is more engaged than a head bopping Ryan Gosling?
In the physician's office, while perhaps not as light hearted as the Oscars, we face a similar challenge in identifying and fostering participant engagement, and as researches ask how patients can demonstrate that they're more than passively involved in their health and care? Considering that in Verilogue's database patients take up only about 29% of the appointment floor time, we need to look beyond participation as the ultimate identifier of engagement and develop an approach that's more inclusive to differing communicative styles, needs, and the modern patient.


During Verilogue's Webinar "A Shade of Grey: Exploring the Perceptions of Engaged Patients" on Thursday March 2nd, I'll be focusing on engagement in the exam room and asking how we define it and explore the multifaceted nature of how patients interact with their health and the healthcare system. I hope you'll join me to hear more!
Didn't get a chance to register?
Click here to download and listen whenever
---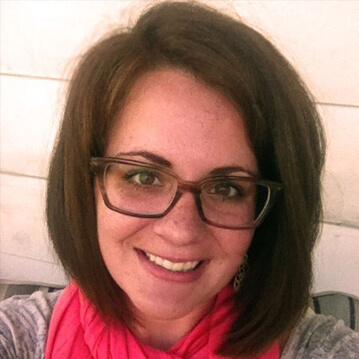 Beth is a Senior Analyst of Linguistic Insights and Analytics at Verilogue. She's dedicated to exploring how language operates beyond the simple content of our talk to influence our perceptions, identities, and relationships.
Verilogue offers fly-on-the-wall access to candid healthcare conversations between patients and their healthcare providers. Verilogue's trained linguists analyze these dialogues using their expertise, and provide unique insights for our clients. Reach out with questions or comments via the below form!.